by 5 out of 4
babies & kids & adults
experience recommended
Fabric recommendations: Lightweight knits with at least 25% 4-way stretch, such as bamboo jersey, cotton jersey, or ITY.
Size range: Chest: 16.5" - 58", Waist: 18" - 54", Hips: 17" - 61"
Published: 2022-05-31
Garment Type(s):
Sleeveless Tops
Sleeveless Dresses
Design Features & Options:
Pockets
Loose Chest & Waist
Scoop Neck
Sleeveless
A-Line Skirt
Mini or Tunic Length
Knee Length
Ruffles or Frills
Ruched
Gathered
To see the full details or buy the pattern, go to 5 out of 4's website.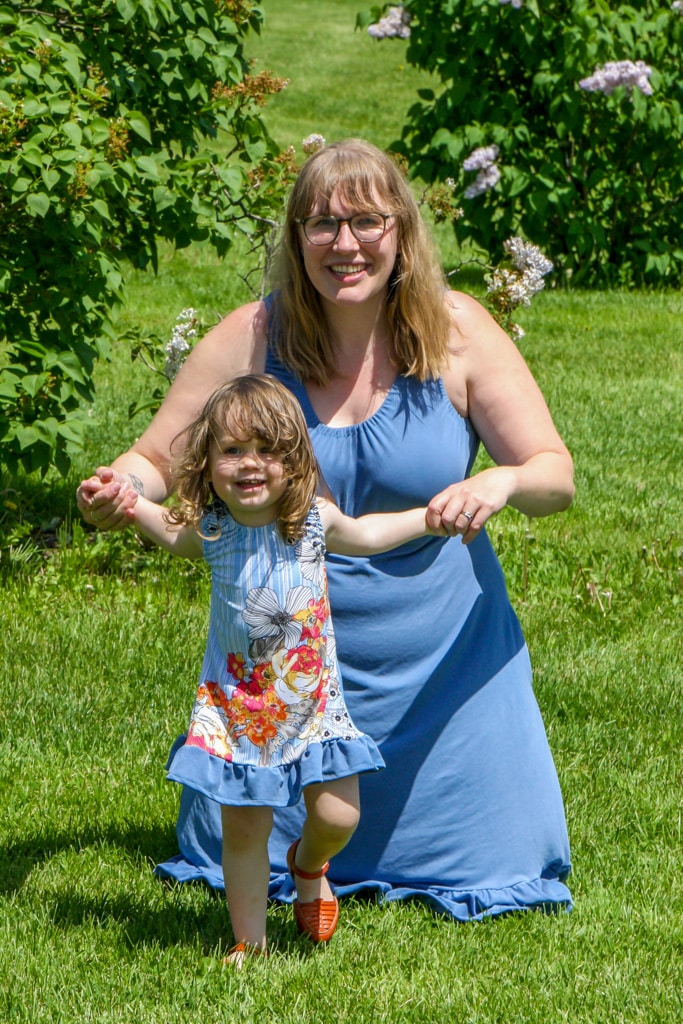 ---
Here are some examples we found on the web of the Caroline Top and Dress. For more Instagram examples, search for the pattern hashtag #5oo4caroline.
Are we showing a picture that you own, and you don't want us to show it? Send us an email at jennifer@code402.com, and we will remove your posts immediately. All pictures shown are public Instagram posts with hashtags related to the designer or pattern.